In the telecom industry, one thing that matters the most is the Service Quality Management (SQM) system that controls the quality of services and operations running behind the whole process. However, other advanced technologies are involved like IT systems, network technology, and the products being offered by the industry. Incorporating quality systems is the main focus of industries to gain more visibility and improve customer experience.
The robust service quality software helps telecom industries to showcase their commitment to their product quality and deliver customer value by reducing the complexities and ensuring timely deliveries and reliability of services. We at Echelon edge ease your digital transformational journey and provide consistent service delivery that enhances your IT operational value.
From Network-Centric to Customer-Centric
According to a Study, 73% of customers expect companies to understand their unique needs with the increasing trends and technology. Our Performance Management Module enables telecom operators to manage end-to-end service quality from our customer's view. It transforms the network-centric approach into the customer-centric approach. It involves monitoring various aspects of performance to maintain the overall performance at an acceptable level.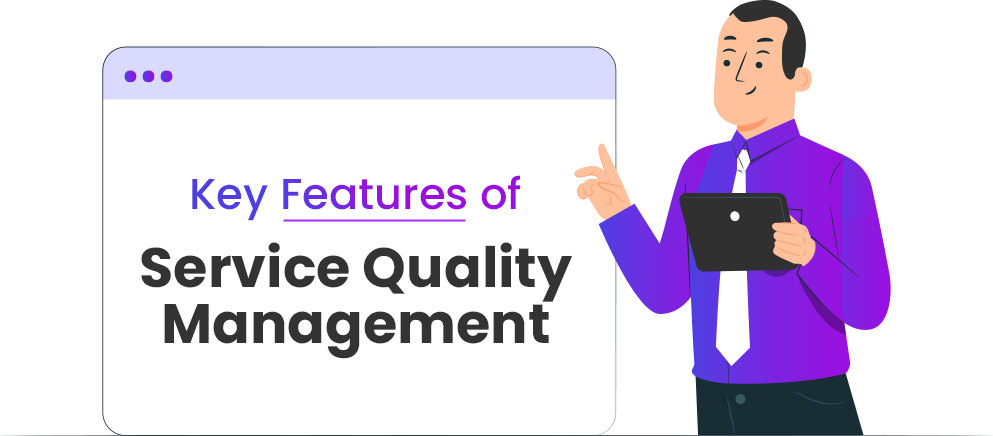 Moreover, it enables the monitoring of network infrastructure, servers, applications, and other components to optimize IT performance and reduce costs. The measurements are then collected and utilized in a better way for meeting compliances & IT security. Let's find out some of the main key features of Service Quality Management.
Data aggregation: Collect data from a diverse range of sources in a multi-vendor environment, such as UDR data, traffic performance data, network alarms, etc.
Check our Smart Network Monitoring Tool to ensure real-time high availability along with efficient data management with the use of a fast & flexible search and indexing interface with high security and service quality.
Benefits of Service Quality Management
Telecom companies have a lot to think about while running day-to-day operations. But how important is the quality of services they provide and why does it matter a lot? You might be wondering but there's a lot to consider and there is the constant need to upsell products without being pushy.
There is a need for an effective quality management platform that meets the telecom's particular requirements. Moreover, SQM streamlines the whole process with applicable regulatory requirements that ensure compliance. Here's an overview of the major benefits that can influence your end-to-end quality management for telecommunications: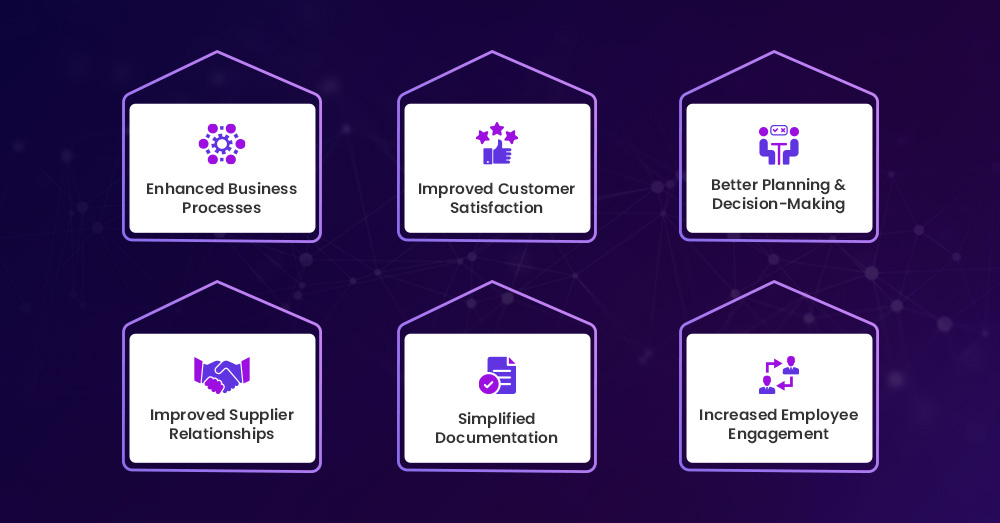 Enhanced Business Processes: Quality management software helps in streamlining the key processes of services with continuous improvements. It further enhances productivity, quality, and operational efficiency strengthens the process approach, and helps in achieving more competitiveness.
Improved Customer Satisfaction: Continuously improves product quality to keep customers more satisfied. SQM also enables the complaint management system to track and monitor the process of a particular complaint.
Better Planning & Decision-Making: SQM manages all the crucial aspects of telecom such as technology, monetary benefit, business strategy, and organizational culture. It ensures all the processes namely planned and implemented strategically.
Improved Supplier Relationships: Quality management software enables telecom operators to evaluate supplier performance continuously. It also allows the synchronization of supplier data on a centralized database that can be accessed anytime. Moreover, it improves communication for consistent quality products and raw materials.
Simplified Documentation: The comprehensive SQM software helps in managing all the records and keeps updated documentation with the applicable regulatory standard. It manages and tracks all critical business information with full flexibility and security. Moreover, there is no worry about storage capabilities as it is cloud-based document management software.
Increased Employee Engagement: SQM streamlines collaboration among teams while ensuring quick reviews. Its advanced features also enable you to send alerts about new activities to keep your teams informed and prepared. Overall, it works excellently to fill the communication gap to fulfill your employees' training requirements quickly. It further makes your workforce competent for the projects assigned which demonstrates the quality culture within the organization.
Surely, Service Quality Management (SQM) software comes with a user-friendly interface and customizable workflows. It enables telecom companies to manage their quality records in a flexible, secure, and timely fashion.
Still, Thinking To Get into SQM?
The digital era has raised customer expectations about the service quality delivered by industries. Traditional network and customer service assurance management are no longer acceptable to keep your customers satisfied. In today's digitized world, all you need is effective Service Quality Management to manage your service quality proactively, so that you can resolve any customer issues before they even arise.